About
Dunwood Travel provides a level of customer service that is second to none and ensures that all of our customers are looked after from start to finish, thus instilling a level of confidence in all who book with us. Dunwood Travel has developed excellent working relationships with all of our hoteliers and coach companies, this enables us to provide you, the customer, with market leading offers, incentives and excellent value for money holidays.
Wherever and whenever you prefer to travel, Dunwood Travel offers an excellent choice of holidays to suit all tastes and pockets. From long-established beach resorts and country locations to city breaks and famous towns, from day trips to weeks away and travel dates from January to December, there really is something for everyone!
Dunwood Travel are proud to announce that we are the Tour Operator of the Year for both Warner Leisure Hotels & Potters Resort every year from 2013 - 2019 inclusive! We are extremely proud of this achievement and would like to take this opportunity to thank our loyal customers for their business, along with the fantastic support we receive from Warner Leisure Hotels & Potters Resort.
Coach Travel
We want you to sit back, unwind and relax as soon as you board our coach. Our vehicle fleet consists of modern executive style coaches. On selected holidays a tail lift coach is available for less able bodied passengers, please ask for more details. Due to the huge popularity of our executive coaches, Dunwood Travel operate with a fleet of 7 coaches and 2 minbuses, providing outstanding comfort, perfect for clients who wish to travel in style.
Departure Routes
To meet the needs of our customers in the West Midlands, Staffordshire, Warwickshire and Leicestershire catchment areas, our holidays offer standard pick-up points as follows:
Wolverhampton

Sedgley

Dudley

Halesowen

Stourbridge

Tamworth

Atherstone

Hinckley

Nuneaton

Bedworth

Coventry
Departures & Arrivals Lounge
Whilst you are away on a Dunwood holiday you are able to leave your car in a safe car park. Rest in the excellent Arrivals & Departures Lounge and enjoy a refreshment in comfort whilst you wait, we will also provide updated travel information for your tour along with special offers and any information you may require. If you are travelling by taxi you pop in to the office after you have returned and wait in comfort for your taxi to arrive.

Self Drive
If you prefer to make your own way, rather than travel by coach, we are able to offer all of our holidays on a self drive basis. You can choose if you wish to participate in the excursions or not, please contact us for more details.
Sole Occupancy - it's one huge party!
Our programme of Sole Occupancy holidays have became increasingly popular as the years have gone by. The concept is simple, where an entire holiday village, resort or hotel is contracted exclusively to Dunwood Travel for the duration of the break. We have some wonderful Sole Occupancy breaks with Warner Leisure Hotels and the Derwent Hotel, Torquay.
Great for Groups
Dunwood Travel is a well established leader in group holidays. With excellent incentives including free places and bespoke departure routes available throughout the UK, group organisers know that our specialist team will make every effort to accommodate the specific requirements of their group. Please see the Group Holidays page for detailed information or telephone us on 01384 455655.
See you soon!
Whether you are one of our long standing customers or this is the first time you have seen our website, we are sure that you will find plenty of exciting holiday ideas and hope to welcome you aboard! Please telephone us to discuss any of our holidays in further detail or pop in to one of our offices for a chat over a cuppa and a biscuit, we would love to meet you!
Group Travel Awards
Dunwood are delighted to announce that on Friday 1st June 2018, Dunwood Travel won the "Best Coach Operator For Groups" at the Group Travel Awards held in London. Mandy Hill & Zoe Poston were presented with the award following votes registered by our group organisers. We are extremely proud and honoured to receive this award and would like to take this opportunity to thank everyone who kindly voted for us, it really is an honour to receive such a prestigious award.
Group Leisure & Travel Best Coach or Tour Operator Award 2017
We are both honoured and proud to announce that Dunwood Travel has been awarded 'Best UK Coach or Tour Operator 2017' at this year's Group Leisure & Travel Awards. We would like to personally thank all of our Group Organisers who kindly voted for us, it really is an honour to be recognised and win such a prestigious award. A big 'Well Done' to our fantastic team for working so hard to achieve this great accolade.
Group Leisure & Travel Excellence Award 2015

Dunwood Travel are pleased to announce that Mandy Hill is the winner of the Group Leisure Travel Excellence Award for 2015! The award was presented to Mandy at the Group Leisure Awards on 21st October 2015 at the Hilton Hotel, Birmingham. The Excellence Award is given to the people who provide a remarkable service to group travel organisers. Group Leisure commented 'We all expect service with a smile but sometimes you get someone from a tour operator that delivers service that stands head and shoulders above the rest' - that person for 2015 is Mandy Hill!
Group Leisure & Travel Organiser Award 2015
We are pleased to announce that Arthur Hunt won the prestigious Group Travel Organiser Award for all of his hard work & dedication - many congratulations to Arthur!
Tour Operator of the Year
Dunwood Travel are proud to announce that we are the Tour Operator of the Year for both Warner Leisure Hotels & Potters Resort in 2013, 2014, 2015, 2016, 2017 & 2018!
Dunwood are proud to support the following charities as their chosen charities for 2019.
We will be fundraising at our Tea Dances and various promotions throughout the year.
Any donations would be gratefully
received.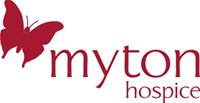 Dunwood Travel Ltd is an appointed representative of ITC Compliance Limited which is authorised and regulated by the Financial Conduct Authority (their registration number is 313486) and which is permitted to advise on and arrange general insurance contracts as an intermediary.